Here is one of the many daemonelixes (daemonelices?) easily found out here. This one is protected from tourists and other erosive forces.
10/03/2011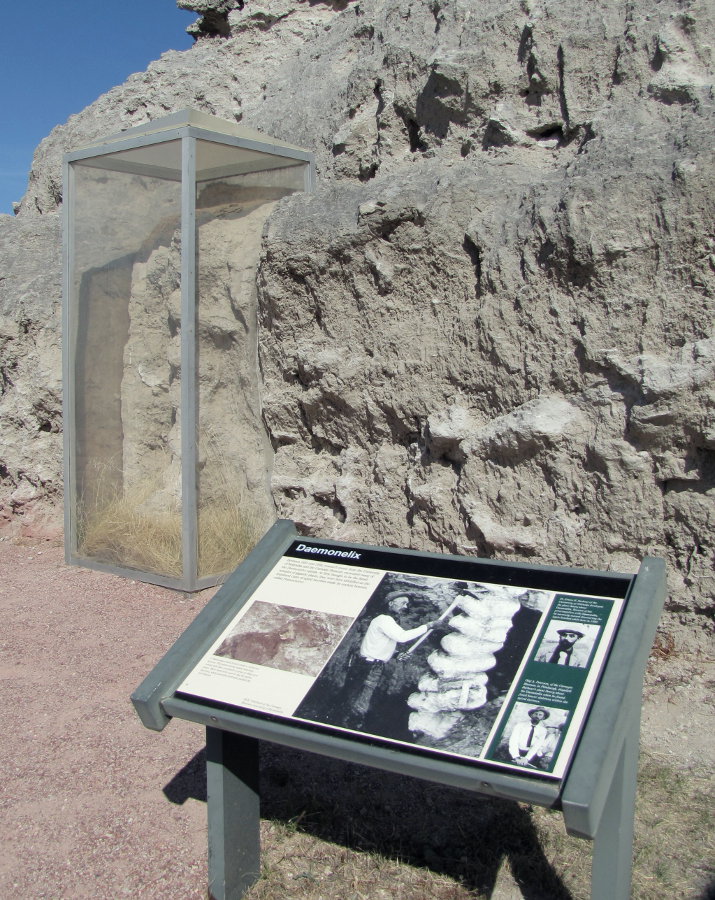 DT20111003154606.jpg - 10/03/2011
---
Copyright 2011 by A Daniel Klarmann
under a Creative Commons Attribution-Noncommercial-Share Alike 3.0 License (click for details).
In brief: Use for non-commercial purposes or other fair uses, as long as you give me credit.
Larger versions and commercial contract uses available on request.