Other people were taking many pictures of the dancing, so I'll just post this snapshot of Karen's clothing and my (MrTitanium's) jewelry set up for the Pigtown Fling.
03/23/2012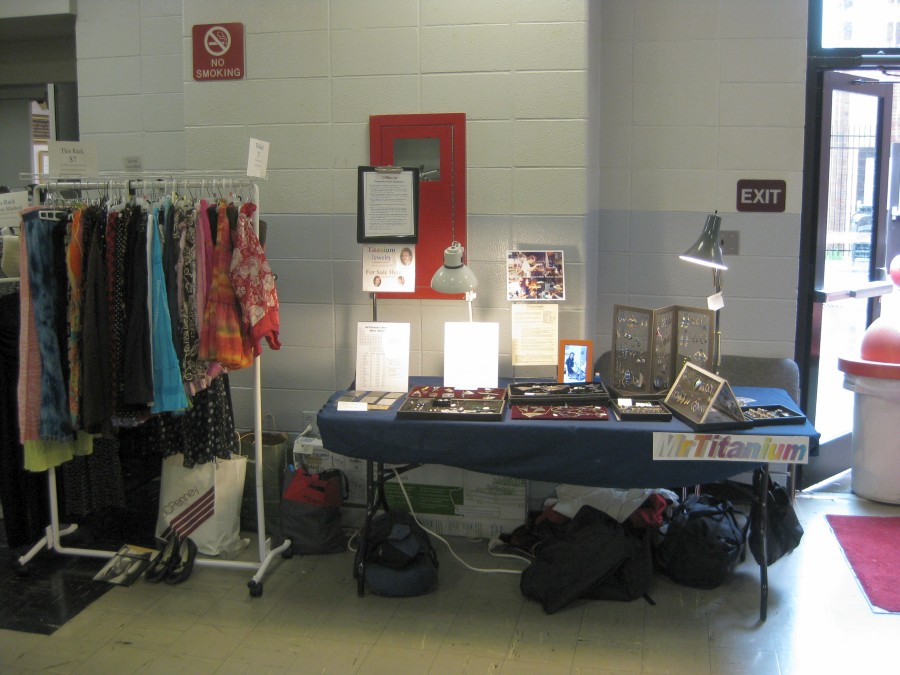 IMG_1885.jpg - 03/23/2012
---
Copyright 2012 by A Daniel Klarmann
under a Creative Commons Attribution-Noncommercial-Share Alike 3.0 License (click for details).
In brief: Use for non-commercial purposes or other fair uses, as long as you give me credit.
Larger versions and commercial contract uses available on request.